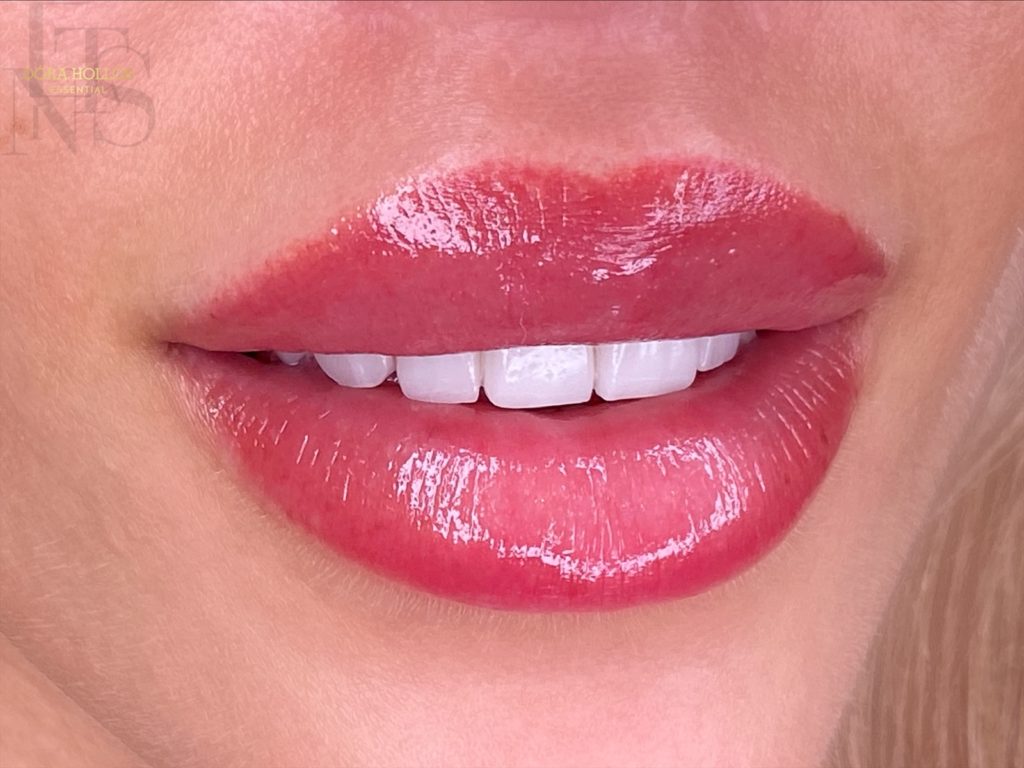 Peachy, alluring smile begs to be the center of attention.
A gently curved lip contour with appropriate shading not only gives your lips a healthy, vibrant look, it completely conceals the imperfections caused by accidental injuries or herpes. Whether you find your lips thin, asymmetric, faint or dark-toned, a well-chosen permanent lip makeup gives you a plump, radiant smile you will enjoy for many years. A touch of lip-gloss and you're ready to greet the world with a smile.
We can come up with a spectacularly painted, richer effect by applying shading on the whole surface heading inwards from the lip contours. We can play with any color of choice: bright shades to enhance the lip's fullness, or natural, pastel colors to soften the lipstick look.
Powderful™ Lips
$
1000
By World Renowned Master
- Dora Hollos
Touch-up an additional $200 after 6-12weeks
Within 15 months, 50% off renewal guarantee!
It is important to us that your lips always look fresh and perfect. As a courtesy to our customers, we offer 50% off your permanent makeup renewal as long as you come back for treatment within 15 months. Applies only to clients that had their previous treatment with Dora.
Cautions to take before receiving treatment:
please cease all kinds of tanning routines that include UV exposure 2 weeks prior to treatment
if you like to indulge in peeling treatments, please schedule the last one at least 2 weeks prior to pigmentation
if you have had permanent make up done before in another salon, please visit us for a brief consultation before reserving an appointment
please notify us of any skin conditions, birthmarks, moles, scars in the area and usage of blood thinners or anticoagulants when reserving an appointment
a cure of Lyzine-C or Telviran is recommended starting 10 days prior to treatment to minimize the possibility of afterwards herpes
Powderful™ Lips
Refreshment
$
600
By World Renowned Master - Dora Hollos
One treatment within 15 months after last touch up appointment with Dora
Steps of Permanent Lip Tattoo:
Skin disinfection
Peeling
Application of anesthetics with gel and liquid
Consultation and design of the shape, color selection
Pre-drawing of the lip with special pencil
Permanent makeup (tattoo) procedure
Skin disinfection
After-care treatment
Cold compress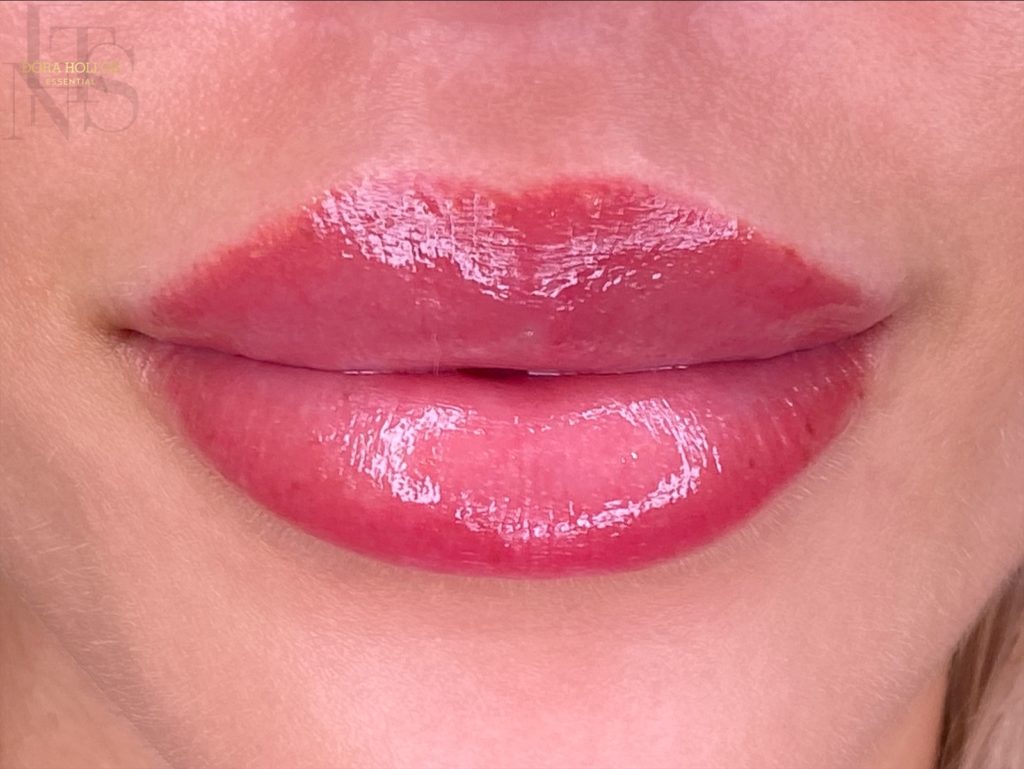 Cautions to take after the treatment:
For ideal healed results it is crucial to follow a few guidelines during the healing process of the treatment you just received. Please read carefully the steps below to ensure safe and satisfactory healing.
The complete healing process of the skin is going to take 6 weeks. Throughout this time several changes may occur to the skin structure and the appearance of the pigmentation.
Right after permanent pigmentation a scab is going to form on the treated area. This scab is similar to those appearing over bruises or small cuts. The forming of this dry and hard crust is going to take a few days and is going to peel off naturally in 4-5 days. The scab must remain dry during this period and the peeling must not be accelerated in any way. In this first two weeks after the treatment please adhere to the following:
do not pick, scratch or manipulate in any way with the treated area
if you absolutely must touch the area, do so with thoroughly washed and/or sanitized hands
drink only with the aid of a straw and take only small bites at your meals
whenever you feel your scab drying out, use the aftercare balm in a thin layer that you received at the end of your treatment
avoid saunas, pools, steams or intense workouts resulting in excessive sweating – this way the chance of any infections can be minimized
do not use any skincare products or make up other than the aftercare balm on the treated area
you can wash your face regularly, just make sure to be gentle on the treated area and to pat it dry with a clean towel immediately afterwards
avoid all forms of sunbathing, including solariums
if you absolutely must expose the area to direct sunlight, use a thin layer of SPF 50 sunscreen on it
do not undergo peeling treatments or cleansing facials where steam is utilized
During this period some natural changes may occur in the appearance of the tattoo. In the first two days, the color will graduate towards a darker tone and will remain quite dark until the peeling of the scab. Red tones are natural, as blood may infiltrate the area, which is going to be reabsorbed by immune mechanisms or is going to peel off with the scab. The crust may become very dry and is going to crack up and peel off in smaller pieces. During this time uneven form and color is natural due to layers of the skin being thicker in some areas than others.
After the scab has fallen off, you may return to your normal daily routine. You can now go to saunas, pools etc., use make up or any chosen skincare and undergo facial treatments of your choice excluding plastic surgery. You can now expose the area to sunlight on the condition that you use SPF 50 sunscreen over it, but it is still strongly advised against to spend excessive amounts of time exposed. Until the end of the 6-week healing process, the following changes may occur:
– the color of the tattoo may become patchy, uneven, very light or may look like it's disappeared for a period of time – as the healing of the skin layers is not completely even from area to area, some parts may become thicker, others thinner
– the shape of the tattoo may look asymmetrical for a period of time – the reason for this is just the same as with uneven color
These changes will gradually pass towards the end of the 6 weeks.
** Refreshment prices apply to clients that had initial PMU done with Essential PMU team.